MIDIA TOURS isa family enterprise,which was founded in 1973 by Athanasios Liontos. Since then, the company has been growing continuously. 43 years of experience and competence distinguish us as a tour operator. We offer a wide range of high-quality tours.
You too can benefit from our great offers!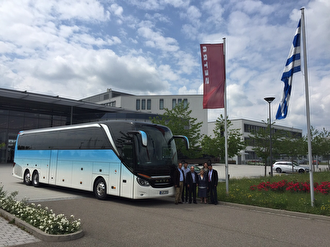 consists of a total of 25 top modern travel buses in various sizes and designs with up to 82 seats.
The principle of our company philosophyis: Only the best for our clients!

That is why in our fleet we have exclusively travel buses of the premium brand Setra, which is the leading travel bus manufacturing company in the world. We are constantly investing in the renewal and improvement of the company fleet.
With an average bus age of five years, MIDIA TOURS is one of the most reliable coach companies in Europe.
MIDIA TOURS brings you to your destination with exclusive travel buses – throughout Germany and Europe!
Our travel buses are equipped with state-of-the-art technology in terms of safety and comfort. The equipment of our vehicles leaves nothing to be desired. Top modern entertainment systems with connections for mobile phones, iPads, laptops etc., extra-large LCD monitors, free Wi-Fi, 230V sockets, on-board kitchen with catering service, spacious toilets with washing facilities and full air-conditioning are just as much a part of our buses, as well as a very special highlight: The panoramic glass roof offers you a unique view.
With our buses you travel safely and comfortably and arrive relaxed to your destination.

BusCharterMunich
MiniBus
Special Bus for Wheelchair Users
VIPServiceLimousineMunich
Trade Fair ShuttleBusCharterMunich
School Buses Munich and Surrounding Areas
Transportation of Employees
Bus ToursMunich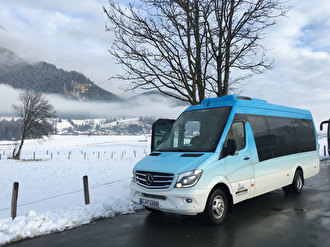 MIDIA TOURS Munich offers travel buses in various sizes and designs from 20 up to 82 seats.
For smaller groups we also have 4 minibuses in our fleet.
These vehicles also have an extensive range of equipment and can accommodate up to 30 passengers.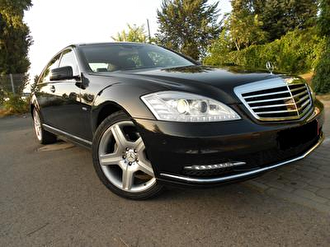 For any occasion we offer an exceptional level of services with VIP luxury cars, which will exceed all your expectations.

Through the professional, reliable and competent service of MIDIA TOURS you can find the best possible wayto round off your special occasion with an additional touch of elegance and luxurious design.
24/7 availability: Please call us at any time under 089/23249585

Wheelchair accessible travel bus - Special bus for people with disabilities
Due to our respect and understanding for people with disabilities,we have a barrier-free travel bus, accessible to disabled people with a total of 50 seats. This vehicle is equipped with state-of-the-art technology. Our specially trained staff for disabled-friendly bus tours is just as much a part of this.
The bus has the capacity to transport 16 passengers in wheelchairs and 25 passengers (accompanying staff or fellow passengers) in seats (a total of 41 passengers) at the same time.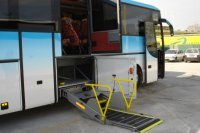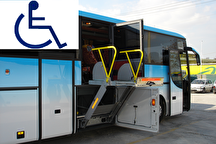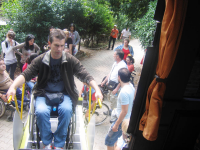 Our primary goal – the absolute customer proximity – consists in supporting you in the best way possible for both organization and realization of your travel wishes – for a safe and comfortable trip to your destination.
Environmental protection is also one of our principles. By regularly renewing our vehicles, we make great efforts to constantly equip our vehicle fleet with the latest and state – of – the – art - and therefore also environmentally friendly - technology.
We cordially invite you to a trip with us!

MIDIA TOURS GmbH Bus Company – Coach Tour Operator Munich
Midia Tours offers bus tours Munich across Germany and is a renowned tour operator throughout Europe and worldwide.
Bus Charter Munich: You can rent a bus; at Midia Tours you will find solely exclusive and modern Charter Buses as well as VIP Buses and Luxury Buses. Luxury travel buses– VIP buses and exclusive buses, modern travel buses in Munich
Of course, our comfortable coaches are also available to you for excursion tours. We can take you to any destination you wish, for example a (day) trip to castle Neuschwanstein from Munich. Trust us and plan your daily bus trip from Munich to Neuschwanstein with Midia Tours.
Special Buses – buses for disabled people, bus tours for people with disabilities in Munich, travel buses accessible to disabled people, barrier-free bus tours for wheelchair users
Rent mini buses, rent mini bus, rent luxury bus, comfortable bus tours
Our buses are at your disposal for group trips, club trips, company outings, bus day trips Munich, bus ski tours and ski bus day trips from Munich, bus day trips,bus transfer to the Munich airport, shuttle service airport Munich, airport transfer and trade fair shuttle Munich.
Our VIP buses are particularly suitable for club trips, team trips and are always booked for bus tours from football clubs and basketball clubs in and around Munich – we invite you to use our comfortable team buses.
Our fleet also includes the rental of luxury cars, luxury limousines, VIP limousines and luxury limousine service in Munich.
Rent limousines, VIP limousine service, limousine rental weddings in Munich and for your wedding party bus tours
Please click here: More information about MIDIA TOURS GmbH Munich
mehr Infos zu MIDIA TOURS GmbH München
Special Buses and Bus Charter Munich